…or "How I learned to stop worrying and love the block"
It is now April 2014 and in a few short years the Minecraft game has become a global phenomenon! This survival game spins around placing, crafting, and breaking blocks in a randomly generated world. In its 3D world users build various creations out of cubes. It doesn't merely stop there, as more activities are allowed such as gathering resources, combat, crafting techniques and various modes of exploration. Initially users created structures to give protection against nighttime monsters and mobs which grew into more inventive creatures. Minecraft is divided into two game modes that are split into "creative" and the "survival" style. 
If you prefer a peaceful environment and wish to avoid enemies, then you should choose the creative mode. This will let you draw out blocks of various shapes and sizes giving you infinite resources to create enormous structures. If you thrive off danger and must create to survive then you probably will enjoy the game in "survival" mode. When you play the game in this fashion you must protect yourself from mobs of monsters who try to gobble up your bones one element at a time.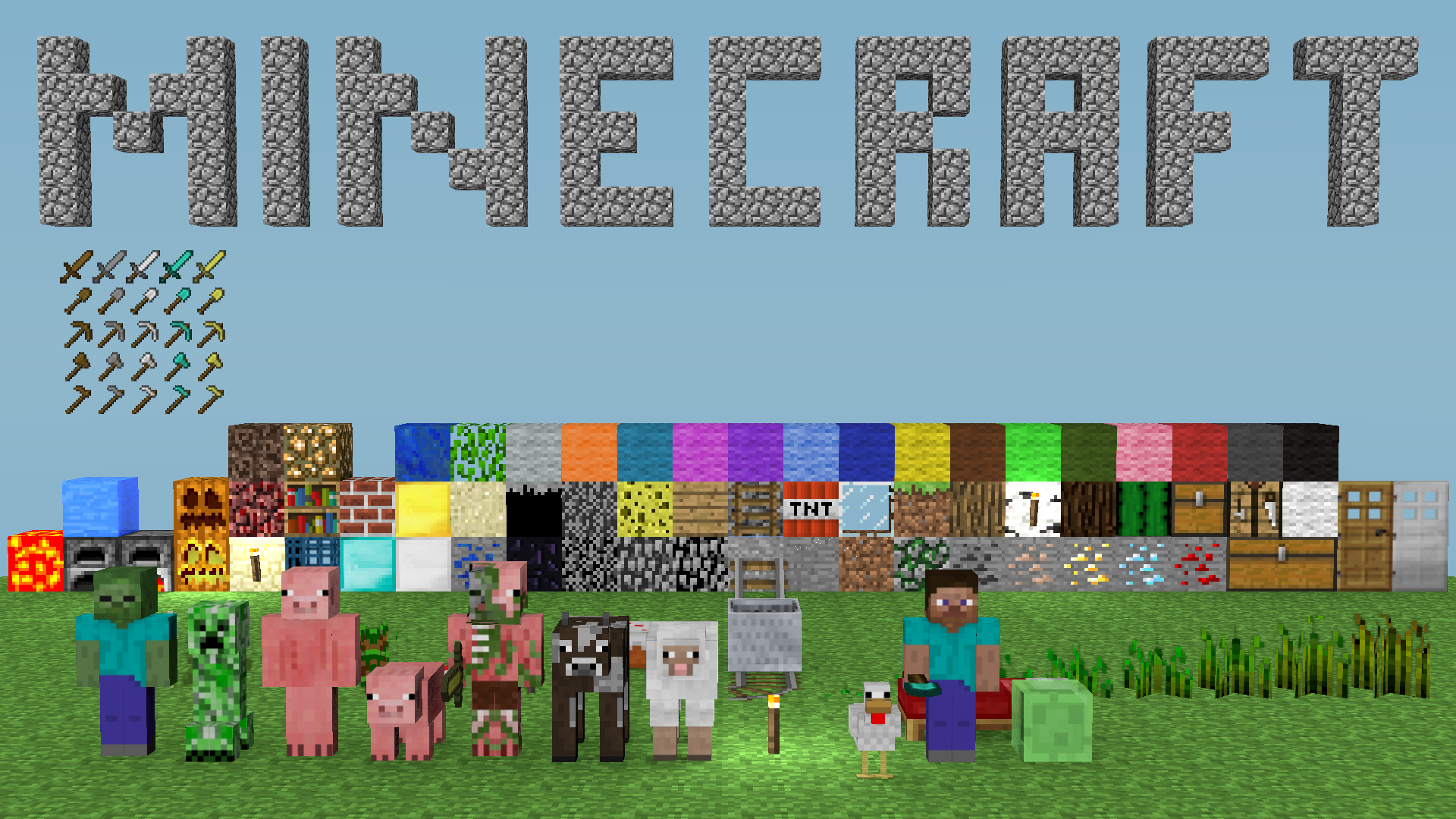 This popular game originated as a sandbox independent game (games created by individuals without a game publisher or financial backing). Minecraft was developed by Markus "Notch" Persson, a Swedish computer programmer. Later the game was published and advanced by the Swedish independent video game creator company Mojang. This was launched as an alpha version in its development for a PC in May of 2009.
After a few updates the game grew into an Android version in October 2011, followed by a full release variation in November. Next fans saw the iOS style (the mobile operating system that was developed by Apple, available on iPhone and iPad).
The development of Minecraft has been tweaked for many different systems and all versions offer periodic updates. In the spring of 2012, Xbox 360 offered the game by way of the Xbox Live Arcade game which was created by the 4J Studios. In 2014 Playstation 4 will offer this game, with the port managed by 4J Studios.
The development of Minecraft's user base is quite versatile. Since games such as this actually have no particular age group that play, children as young as five years old have been known to play. The average game player is 12 years old and up. There is no age limit! However young children seem to be able to grasp it quite easily. This is possibly so since small children constantly learn and adapt to their surrounds, so they accept the unknown, making them comfortable to find things out by themselves. Minecraft is also not as violent as other games and it seems to be played by both girls and boys. This game is also being used by some U.S. schools to help students learn science and math.
In January 2011, sales of Minecraft surpassed one million purchases (right after it entered its beta point). During this time the game received no commercial advertising and it had no publisher to back it up. It received much of its success due to simple word of mouth and the web comic Penny Arcade. Within hours of the Xbox 360 release, its sales broke all previous records by seeing 400,000 on-line game players. Minecraft saw its registered users surpass 100 million; it sold over 14 million PC copies and more than 35 million copies across all versions in February 2014.
Along with its huge popularity, Minecraft also has initiated some noteworthy events. MineCon is an annual convention so fans of this game can gather together. The first one to be held was in November 2011 at Las Vegas' Mandalay Bay Hotel and its 4,500 tickets sold out. This gathering provided guests with Minecraft's official introduction, along with special guests (including Markus Persson), commemorative merchandise to purchase, building contests, exhibits and a chance to obtain autographs and photos with contributors from various Minecraft communities and employees of Mojang. More noteworthy events surrounding Minecraft was in 2012 when it became the sixth best-selling game for a PC ever.
We will continue to follow the development and amazing growth trajectory of this game that we know and love.