Craftnode Hosting Introduction
It's been a while since we originally went over the offerings from the friendly folks at CraftNode, (back in late 2012) they were one of the latecomers into the server hosting market but they definitely made a big impact with their customized offerings, low prices, and very thorough support staff.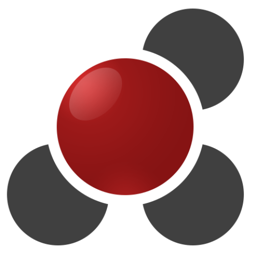 What's New?
Since we last checked them out they have changed their logo (check it out), increased their staff numbers, server count, and improved server locations, as well as really beefing up the security and features in their offerings.
(If you're in a rush you can check out their homepage and deals here — otherwise, keep reading!)
How's the performance?
The servers for CraftNode run very smoothly and the hardware is as good as they come ranking up there with the top server metal in the market. You will get to play games on servers that (importantly) do not keep stalling, are easily set up and secure as well. You will be able to choose the location for your server affording you the best gaming experience wherever you are, in the EU, USA, Canada Australia or Asia. There are even 3 server locations in Africa! (Morocco, Tunisia and Senegal) So if you ever find yourself on Minecraft-Safari you will be working with low lag times.
On the other hand if you decide to change locations, you will be able to alter your server location in seconds and also be in control of your server with just a touch of a button. Your current server can be saved and games switched at mid-billing cycle with just the touch of a knob. These are part of the developments and technical innovations that are in place and upcoming at CraftNode Hosting.
Current Plans and Pricing
At this point we can look at the new pricing tiers and mention the free features and benefits you get with your plans
Free subdomain/website
Unmetered bandwidth
Free 45-day Enjin trial
CraftNode Minecraft plans

| | | | |
| --- | --- | --- | --- |
| | CraftNode | CraftNode | CraftNode |
| | [C1]/ month  |  [C2]/ month  | [C3]/ month  |
| RAM | 512MB | 1024MB | 2048MB |
| Max. Players | unlimited | unlimited | unlimited |
| Refund Guarantee | 48hr | 48hr | 48hr |
| Add-ons |  Free Setup  24/7 Support  TeamSpeak enabled |  Free setup  24/7 Support  TeamSpeak enabled |  Free Setup  24/7 Support  TeamSpeak enabled |
| Value Rating | | | |
The Customer Experience
Further steps to make the gaming and hosting experience smoother come with the connection of all the servers through premium bandwidth providers so that clients in the US and Canada can get optimal routing, a fast response and the lowest latency. You will get an email with details once your order is completed and your server automatically created. (PS Be sure to look in the spam/junk folders for the details as well just in case they end up there as happened with one of our accounts.)
Good hardware allows you to have a great gaming experience and it is in this that the folks at CraftNode take pride in offering servers built with Inter Xeon processors, beefy memory and large-pipe network connections. Solid state hard drives are also part of the package, which means your world and settings loads and caches extremely smoothly.
Tech Support
Everyone knows the importance of having someone to run to incase of a problem and armed with an extensive knowledgebase collection and warm staff (ask for Jon he  has helped us many times with very noob questions) you can be sure that CraftNode will be available for you 24/7. You do not have to deal with unnecessary interruptions to your gaming experience since the hitch will be sorted out for you.
Obviously when playing you don't want anything to interrupt your gaming experience taking the fun out of it therefore CraftNode has gone an extra step to protect you from DOS and DDOS kind of attacks. The well-being of your server is in good hands with CraftNode having come up with advanced DDOS thwarting technology to all the customers at no extra cost. This is certainly a good thing. You can even upgrade in case you need more protection.
There are two different types of hosting package to choose from going by your needs. Shared hosting and dedicated hosting. The Shared hosting comes in at extremely good value starting at $5.99/month. Dedicated servers are for the more hardcore amongst us and start at around $179.99/month.
CraftNode also has an above 98% customer satisfaction rating which is proof of the good services that they offer as well as good value for very competitive prices.
The Wrap Up
Since we last checked in, many customers have made the switch, including people who were burnt by some of the smaller hosts and hosts that went bust (like Shard/DaddyCheese, RedRanger, and others) and are now using CraftNode Hosting to be able to enjoy an awesome gaming experience. So we are equally inclined to continue to recommend their services, although there are still cheaper and smaller niche companies out there, I think the last 2 years has shown us that you are better off using the people who understand customer needs and go out of their way to make your Minecraft fantasy come true.
Final Word
If you want hosting that gets your sites and servers running great without any delay, that comes with a wide selection of packages to choose from, and offers reliable support, then you should definitely check out CraftNode as this is one hosting company that has sorted itself out and is now offering the "Rolls Royce" experience at the Corolla price. The fantastic support is a great magnet to their services as is the pricing that is attractive to anyone comparing for or looking for a great server host.
Try it out, ask for a demo or trial server account and you will be very pleased.
Minecraft hosting Plans starting from $5.99 @ CraftNode
– Brian D.